AN ELEGANT MODEL. BMW x LEICA PHOTO CHALLENGE.
WORLDWIDE. ONLINE. 1 JULY 2021. 8PM CEST. 7PM BST.
This is a complimentary event for BMW i Pure Impulse members and alumni.
This July BMW i Pure Impulse members are invited to participate in an exclusive photography challenge and a subsequent evening dedicated to the art of photography, the iconic brand Leica and, of course, your elegant BMW i8.
Joining the event will be Leica Akademie's Christian Chladek as well as professional photographer Georg Lindacher, who will share their expertise and judge the photography challenge.
Ahead of the evening, members will be asked to submit four striking shots of their BMW i8 (or their latest BMW), each suited to one of four categories*. The judges will then offer advice, feedback, tips and tricks to the participants and choose their top three photos per category, plus an overall winner – all along explaining what factors made these the standout shots of the night. The winners will receive a small prize and have their photographs showcased on the BMW i Pure Impulse website.
The judges will also share knowledge and insights from their respective fields: Christian Chladek, a trained photographer and manager of the Leica Akademie Austria, will introduce members to the story behind the world-renowned brand, talk about its past and future, give a glimpse behind the scenes at Leica Akademie, and perhaps even share a few highlights from his workshops. Photographer Georg Lindacher, a fellow Leica enthusiast, has shot for brands such as BMW, Mini, Air France, Continental as well as K2 and specialises in lifestyle, adventure and outdoor photography – he will talk about his work and a recent BMW iX shoot, showcase some of his BMW i8 shots and also give some pro tips on creating outstanding shots that capture emotion.
* The Photo Challenge categories are:
1. It's in the details
Tip: Capture that one element of your BMW i8 that symbolises its pioneering spirit. Or a standout feature that you simply love.

2. Rural Setting
Tip: Try to find a setting that suits your BMW i8 and its colour, and avoid including objects in the background that will distract the eye.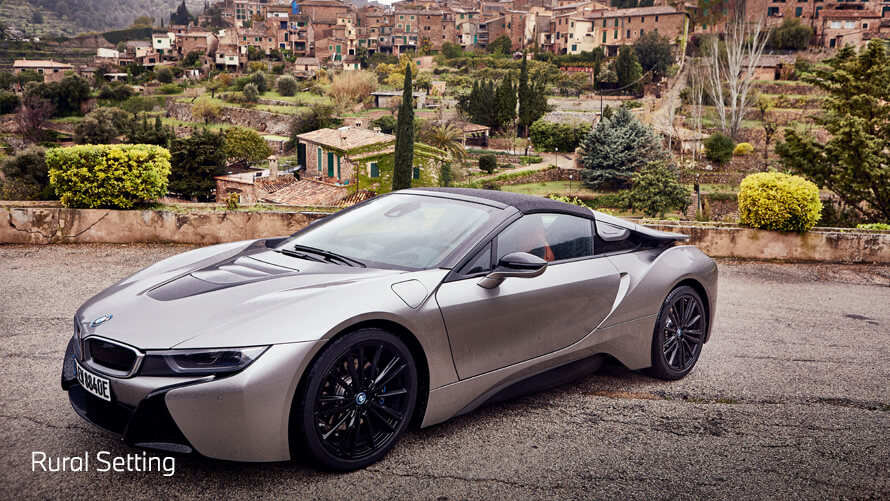 3. Urban Setting
Tip: Position your car in an urban setting and play with the vibrancy of its surroundings. Reflections can enhance or disturb your shot – there's only one way to find out!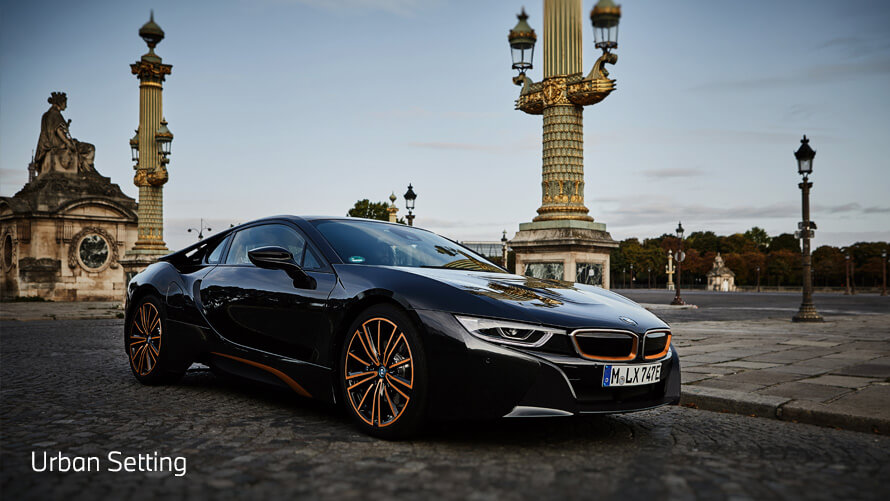 4. Freestyle
Tip: Now you're in charge. Let your creativity run wild (but stay safe). Maybe a sunrise or sunset shot in a striking location? Or an action shot of your BMW i8. Panning for motion blur can add an element of artistry to your photograph.

Get the shot, capture the moment!
The event includes the following benefits:
Participation in the photo challenge and access to the exclusive online event
A prize for the best photos judged and selected by Leica Akademie Austria's Christian Chladek and professional photographer Georg Lindacher.
Booking period from 25 April 2021 until all places for the event have been filled. This event is based on a first-come, first-served basis.
Once your spot for the event has been confirmed, instructions on how and where to send your photos will be sent via email.
Event language: English
Organiser: JI Events & Services GmbH, Hanns-Seidel-Platz 5, 81737 Munich